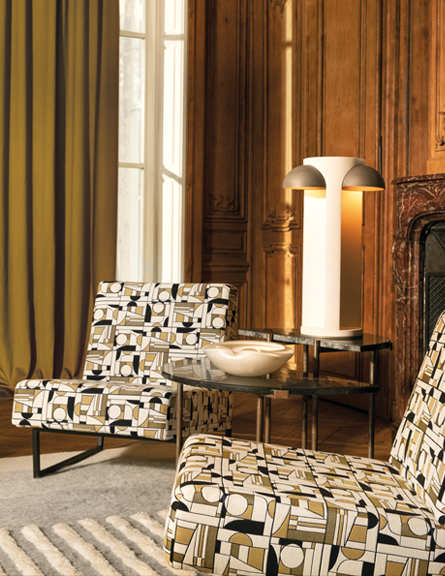 05/05/2022
Alison Rose X MISIA : a design with geometric euphoria
As part of a collaboration, the New York designer Alison Rose and MISIA have imagined a new fabric : "Euphorie Cubiste"
Inspired by the linear fashions of the early 20th century, in line with today's trends, Alison Rose is passionately influenced by the first Cubist compositions. She explores the structure of shapes and focuses on modularity and revisited geometry.
The "Euphorie Cubiste" jacquard design refers to the uninhibited and avant-garde Cubist movement of the early 20th century. Each piece of the motif, with its own materials, textures and colors, lives independently of the others, yet come together in a collective emulsion. The brand and the designer share the same luxurious environment, in pursuit of unique and exquisite design, meticulously and expertly crafted using genuine "savoir faire".
For the creation of this fabric, as in all her work, Alison Rose strives to create for a real connection between the object and its user. A desire to explore the concepts of space and proportions, with the objective of magnifying the impact of interior decoration. "Euphorie Cubiste" is part of the new launch "Terre des Ocres", a matte and satin collection, luxurious, glamorous, and decisively modern. The fabric is available in 5 colors : sepia, rose poudré, terracotta, terre d'ombre and the iconic bleu MISIA.