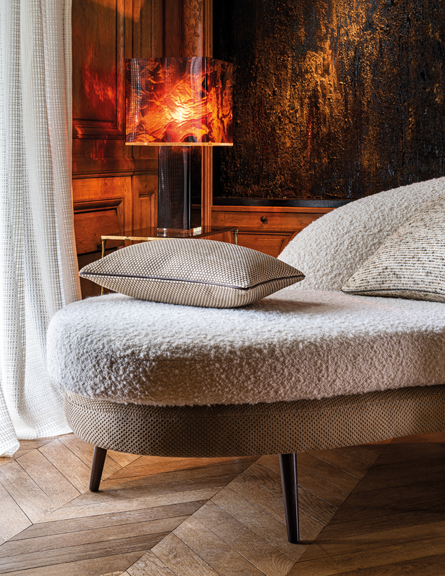 01/10/2021
Irresistible Bouclettes
Composed of natural fibers such as new wool, Alpaca, linen, cotton and bamboo, the bouclette fabrics are the essence of all that is pure and exceptional.
With the narrow and dense construction of "Ciel d'Ailleurs" or woven using a thicker yarn for a fuller like "Etoile du Nord", they are particularly hard-wearing and ideal for upholstery.
The fancy yarns that make up "Divines Dorures" lift the fabric and give it a luxurious finish.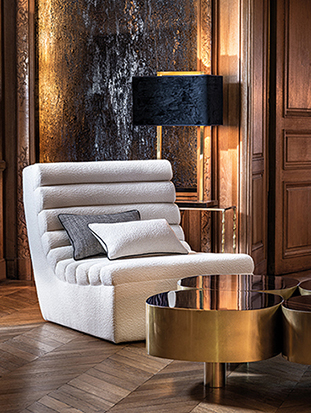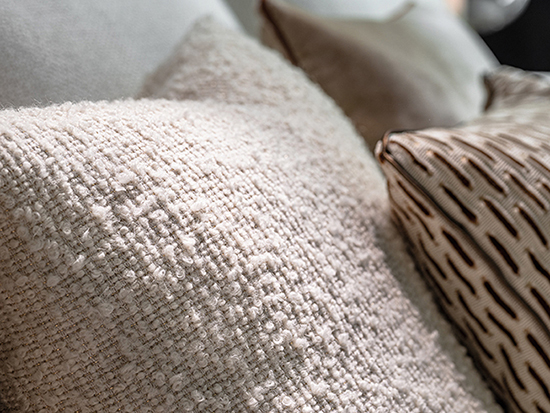 Find out more about our bouclette fabrics