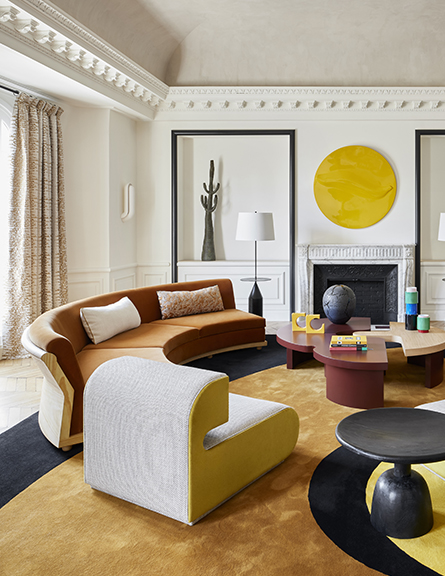 11/09/2023
A magnificent marriage of seventies accents from the universe of Fabrice Juan and MISIA fabrics
In Paris, on Magellan Street, a large studio has been redesigned and refurbished by the French interior designer Fabrice Juan, in collaboration with MISIA. This seventies-style apartment is a delightful blend of functionality and bold aesthetic choices. 
In the living room, the majestic sofa, custom-designed by Fabrice Juan created for this wonderfully radiant living space, is upholstered in "Aime" velvet, an emblematic feature of the MISIA collection. The large, generously curved seats create a warm and comfortable central space of conviviality. The star colour anise of this silky fabric brightens up the atmosphere with intensity and elegance. The stage is set for the dining room, where, as in the living room, the curtains feature the "Propolis" silk jacquard with bronze accents, which is so characteristic of the MISIA brand.
Each room is sumptuously adorned with exquisitely chosen furniture, lighting, decorative objects and works of art to create an environment that is both sumptuous and intimate, cosy and luxurious. In one of the four bedrooms, the "Saint Germain" banquette, designed by the interior designer, is upholstered in "Aime" velvet in a strikingly vivid shade of imperial yellow. The cushions, made from "Riviera du Levant", "Portofino", "Cinq Terre" and "Aux folies bergères" fabrics, radiate their infinitely refined and prestigious character throughout the apartment, in precious touches...
The collaboration presents a particularly innovative expression of Fabrice Juan's work: an ultra-creative spirit and the powerful tones of the MISIA palette.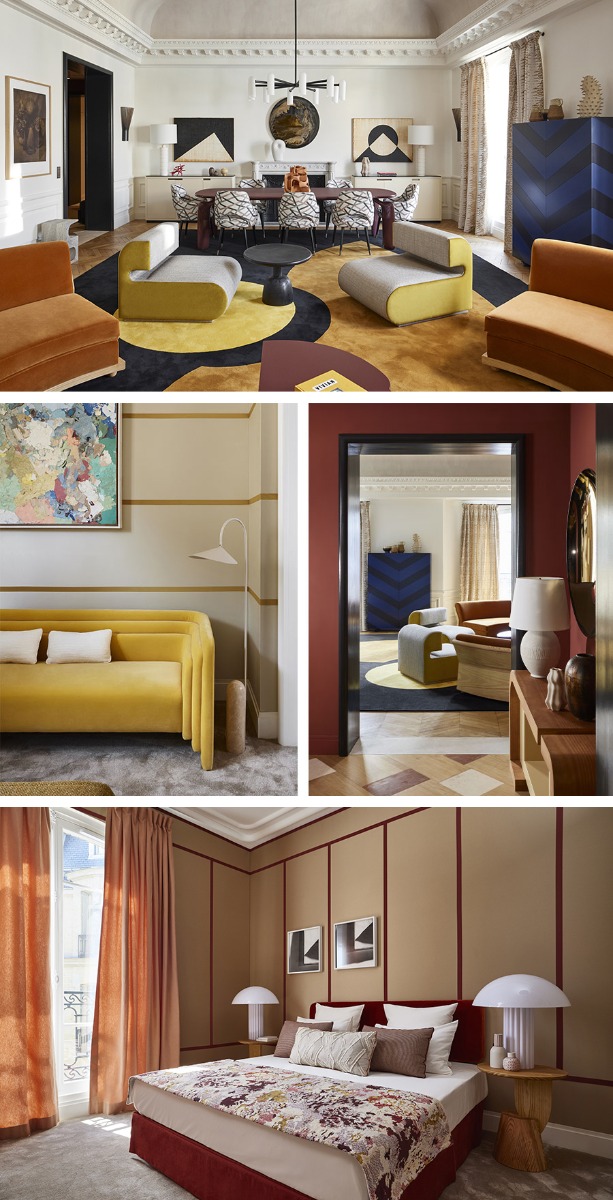 @Francis Amiand