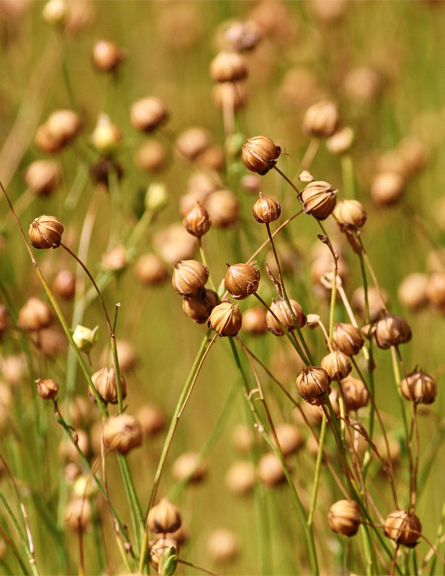 14/05/2021
100% made in Hauts-de-France linen fabrics
Woven and dyed with natural French linen in the North of France, and certified by the MASTERS OF LINEN®, the "L'Esterel" and "Rayol" fabrics illustrate a tradition and know-how that our country has preserved. 80% of the world's production of scutched flax fibers are originated from Europe, and France is the world leader.
The European Confederation of Flax and Hemp (CELC) is the only European agro-industrial organization that federates all stages of sustainable production and processing of flax and hemp. Their registered trademark MASTERS OF LINEN® is a sign of excellence and certifies the 100% made in Europe traceability. From the plant to the finished fabric, the different trades in the industry work together, from growers and dyers to spinners, weavers, knitters, finishers and traders.
| | |
| --- | --- |
| | This certification enhances the origin of linen and its production in respect of the environment: without irrigation, GMO, waste, carbon sink, retting in the field, mechanical scutching, up to the yarn, the fabric and the finishing according to the strictest and biodegradable rules; as well as its social ethics, its know-how and its European jobs, its proximity, its identity of agricultural + textile territory, its low carbon footprint, its service, its excellence and its innovation. |
Made in 100% linen with a tight weave and a nice grain, "L'Esterel" and "Rayol" are among those fabrics that few manufacturers are still able to weave, considering the quality and fineness of the threads used.
These fabrics, whose simplicity contends with nobility, benefit from a stone wash finish that gives them that soft touch and soft fall, naturally predestining them for the confections of curtains, although their high martindale make them just as suitable for the creation of seats for classical use. The fabric "L'Esterel" exists in three colors - Perle, Terre d'Ombre and Bleu Egyptien - benefiting from a pigmentary dye, which gives them this mottled effect, or "antique". While the "Rayol" is available in a wide range of twenty colors.